Guide:Basic Mining
This guide is out of date
This guide explains the full process to the Basic Mining system in Rend. A Three-Faction War Survival Sandbox.
Hello and welcome back! Today we're going to be taking a look at the basic mining mechanics of a wonderful Action-Sandbox-Survival game called Rend (Pre-Alpha state).
Be sure to note that since the game is still in pre-alpha that a lot of the information in these guides can and may be subject to change!
And without further ado, let's get right to it! To start you on your journey to becoming a master of the pick in Rend, there is one very important thing you need to know from the beginning.
Each faction territory is exactly the same however they do spawn a different ore resource.
The Giant Yellow World Tree is considered north.
Conclave: This faction has the resource of Flux Ore
Order: This faction has the resource of Copper Ore
Revenant: This faction has the resource of Tin Ore
All three of these resources are used to create Bronze, which is going to be a very important to fact to remember. To take a look at what these ore nodes will look like, please take a peak at the screenshot below: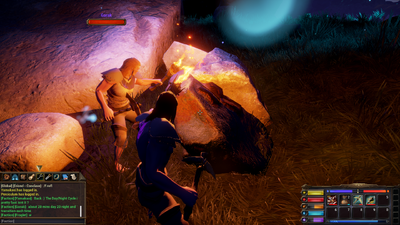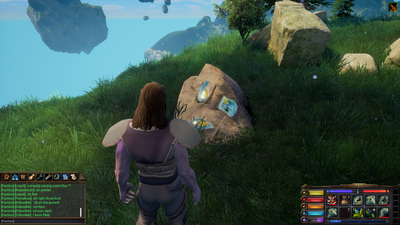 Now one thing to note is that these ore nodes will all have the same textures, the only differences between them is the colors of the gems on top and how many there are it seems.
This will enable you to tell the difference between them and of course which faction zone you are in will also determine which resource you will be gathering.
Before you can start your adventure to gather these resources however it's worth noting that you will need to craft a pickaxe, which takes wooden sticks and cobblestone to craft.

You can find both resources near your base fairly quickly, but here's a quick reminder just in case you don't know what they look like: Pine Tree & Bush for Sticks -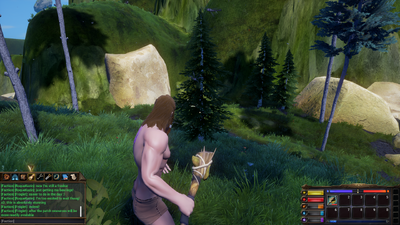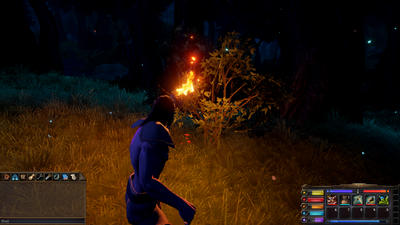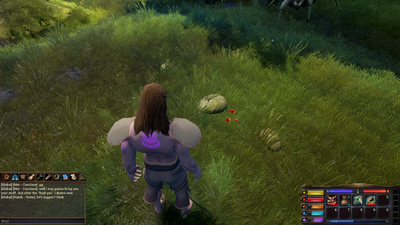 Another thing you can also mine are Stone Boulders which will be very important for building your base (remember what these look like)
And last but not least another important thing to note is that when you are hunting for these resources, copper, tin, and flux, that it's best to head towards the edge of the world which is south of your Faction base.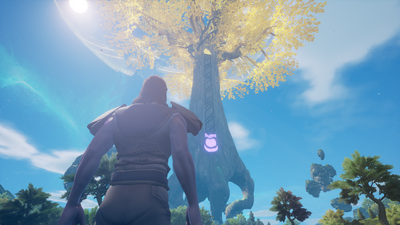 Hopefully this guide has answered some of your questions about Basic Mining and if you'd like to know more about Iron mining which is done in the caves of Rend and more about mining in general please stay tuned for the Advanced guide! Thanks for reading!